Concepts
Vulnerability
Liisa Jaakonaho
One of the key concepts that we have discussed during the PIMDI project is vulnerability. 
The notion of vulnerability is a central ethical feature of boundary work across the fields of arts, art education, and the social and healthcare sectors. When considering the notion, it is important to be aware of the complexities and ethical tensions surrounding the term (Laukkanen et. al. 2021). Judith Butler (2016) discusses vulnerability as a fundamental quality of the human body, closely connected to notions of relationality and performativity. Vulnerability is an "existential condition" – since we are all subject to accidents, illnesses, and ageing and need the support of others at various stages of our lives – but it can also be linked to problematic and stigmatising ways of categorising people, thus reinforcing precarious and unequal social/power structures (Butler, 2016, as cited in Laukkanen et. al. 2021).
According to Erinn Gilson (2014), how we perceive and understand vulnerability is ethically significant. If we consider vulnerability to be something inherently negative, we fail to respond ethically to others' vulnerabilities. This can have stigmatising and controlling effects, making the whole concept problematic. Instead, if we acknowledge vulnerability as an 'ontological condition' and a 'condition of potential' that can also have positive effects, we can accept vulnerabilities in ourselves and others and face them with ethical awareness and sensitivity. We should also acknowledge that although at one level vulnerability is a universal condition, there are also 'situational vulnerabilities' that are determined by people's social positions and circumstances. (Gilson, 2014 as cited in Jaakonaho, 2022)
Example 
During the PIMDI intensive week in Helsinki in October 2021, our collaborating context was social care. We visited local senior centres, and the students were asked to work in small groups to find a way of engaging elderly people through an artistic activity. It was still during the Covid pandemic, so we were not sure if the visits were going to be possible until a couple of weeks before the intensive week. In planning the week, we (the Finnish team of teachers from Uniarts Helsinki) had to consider how we could prepare for the visits and justify engaging vulnerable people for the purposes of the project in an ethically sustainable way. This was an especially important question during the pandemic because our visits might make the elderly residents  more vulnerable. Because we thought that it was important for everyone to reflect on their own experiences of vulnerability before the visits, we proposed the following preparatory task:
Reflect on your (embodied) experiences of encountering vulnerability/vulnerable people and/or care institutions, using artistic methods and tools in the reflection.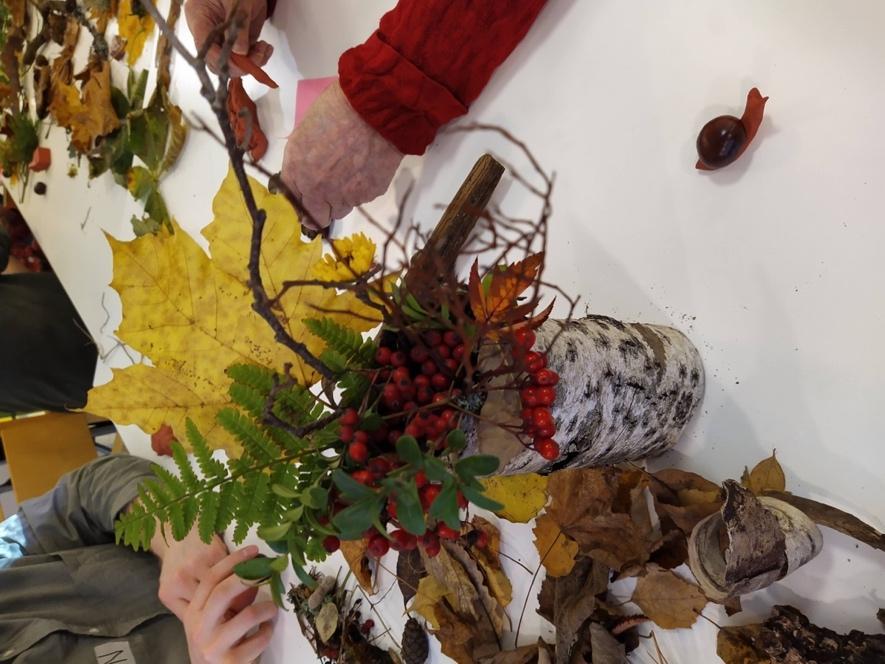 Picture from a dialogical workshop facilitated by PIMDI participants at a senior centre during the PIMDI intensive week in Helsinki, October 2021. Photo: Liisa Jaakonaho. 
Relevance for the pedagogy of imaginative dialogue
Because Pedagogy of imaginative dialogues deals with complex power relations within and across educational and other collaborating contexts, it is important to pay attention to people's vulnerabilities in the situations that we, as educators and researchers, facilitate. In using artistic methods, we ask people to reveal and express their personal experiences – this in itself can make people feel vulnerable, especially when they are outside of their familiar environments. In addition, it is important to acknowledge the situational vulnerabilities of collaborating and participating groups, such as children or elderly people. Awareness of peoples' different situated vulnerabilities can help us develop ethically justifiable and sustainable practices. 
References
Butler, J. (2016). Rethinking vulnerability and resistance. In J. Butler, Z. Gambetti, & L. Sabsbay (Eds.), Vulnerability in Resistance (pp. 12–27). Durham, NC and London: Duke University Press.
Gilson, E. (2014). The ethics of vulnerability: A feminist analysis of social life and practice. Routledge.
Jaakonaho, L., & Junttila, K. (2019). Exploring (dis)ability: Towards affirmative spaces in and through arts pedagogy. In A. Østern & K. N. Knudsen (Eds.), Performative approaches in arts education: Artful teaching, learning and research (pp. 25–37). Routledge.
Jaakonaho, L. (2022) [Submitted for publication] Vulnerable Agencies: A Performative Research Assemblage on Dis/Ability.Laukkanen, A., Jaakonaho, L., Fast, H., & Koivisto, T. (2021). Negotiating boundaries: Reflections on the ethics of arts-based and artistic research in care contexts. Arts & Health: An International Journal for Research, Policy and Practice. November 2021, 1–14.